Matthews Mansion, Maple Grove Road, Ellettsville, Indiana
This is the 1880 (some sources say 1868) Matthews Mansion, also known as Greymount, in Ellettsville, Indiana. For a long time, if you lived nearby and drove by it, you would think "someone should really buy that neat house and make it pretty again."
Well, in 2016 someone did. A previous owner cleaned up the limestone block exterior and restored what she could, but it still took a three year renovation to turn the mansion back into a showplace.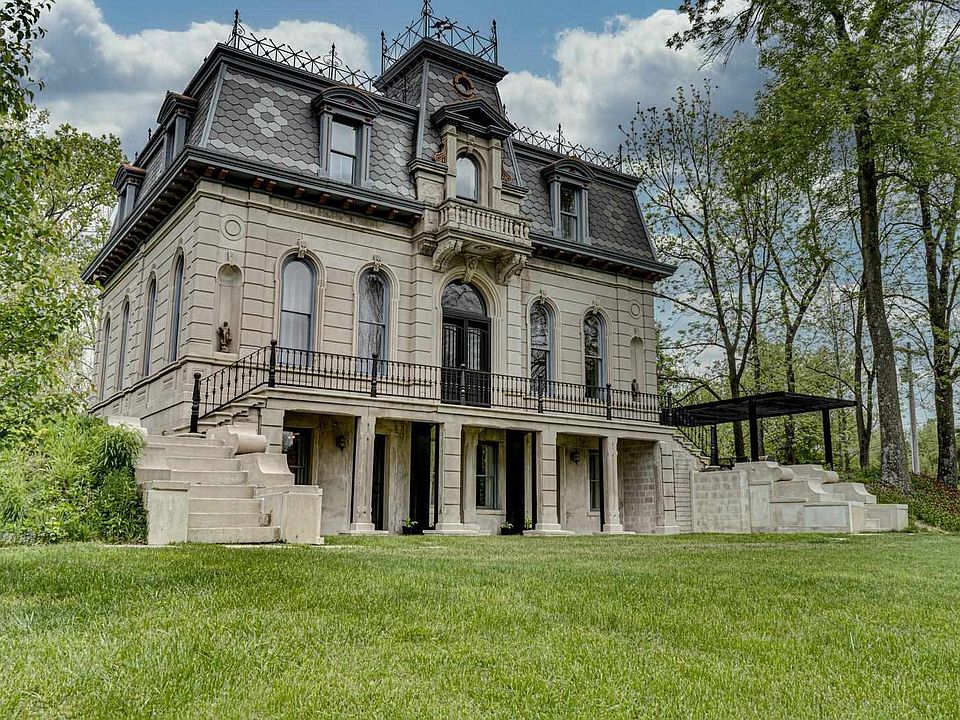 By the way, those 22 inch thick limestone blocks aren't mortared together -- they're just stacked, with an air space between them and the lathe and plaster walls inside. Somehow I think it must have served as inspiration for the Playmobil Mansion.